Core Labs
Regular price
Sale price
€49,00
Unit price
per
Sale
Sold out
EPI RX Core Labs an effective prohormone with anabolic androgenic effect, with a stronger effect than testosterone alone. 2,3a-epithio-17a-methyletioallo cholan-17b-ol, a substance known in sports supplementation under the names: Epi, Epistane, Havoc, Oxanavar and Methyl E. The DHT dihydrotestosterone derivative is recommended as one of the first anabolic agents for use by athletes, due to the small impact on the body's hormonal balance. The addition of NAC and Vitamin E TPGS affects the antioxidant protection of the body and is a natural protection of hepatocytes - liver cells.

The effects of 2,3a-epithio-17a-methyletioallo cholan-17b-ol are visible already in the first week of use, and during the 8-week cycle the compound shows its full potential. If you care about building high increases in lean muscle mass, without significant interference in the hormonal system EPI RX will certainly be fulfilled in this role.

Clear, compact and well-worn musculature makes it willingly used by bodybuilders. The product reduces body fat and the loss of unnecessary water from the body, helps to shape a truly athletic figure increasing strength and endurance training. In addition, this product significantly raises testosterone levels while blocking estrogen receptors. The increase in testosterone increases the sexual performance, improves mood, and also affects the motivation necessary for training.

When using Epi Rx, remember to consume more than normal amount of protein, because during the cycle on prohormones it is much more digestible and is used for muscle building material. It is also important to provide the right amount of energy resources such as carbohydrates and fats, because the process of building muscles requires a lot of energy. Due to the accelerated thermogenic and metabolic transformation during the use of prohormones, it is also necessary to drink a large amount of water during the day, as well as supplement the diet with vitamins, minerals and electrolytes.

Both during the use of EPI RX and after the end of the cycle we recommend the use of hepatocellular casings (TUDCA) and Post Cycle Therapy products for maximum liver protection (Liver3). In the case of longer cycles, or when using several prohormones on one cycle, it is worth using Arimistane after it has been completed. It should also be remembered that after the end of the cycle, continue to provide the right amount of protein to maintain the acquired muscles. It is also recommended to use new-generation creatine products like Quatro Load and anti-catabolic substances that will limit muscle loss and help maintain the desired shape.

Vitamin E TPGS- a water-soluble derivative of natural vitamin E, an innovation in the field of substance absorption. Vitamin E TPGS is a nonionic surfactant used as an absorption enhancer and antioxidant. Vitamin E TPGS is also used as an effective source of natural vitamin E for both therapeutic and nutritional purposes.

NAC - by inactivating reactive oxygen species and reducing oxidative stress protects cells from damage and supports the body's immunity. Increases endurance in athletes, improving their performance and susceptibility to fatigue. Facilitates expectoration, lung ventilation, gas exchange it supports oxygenation. It also speeds up post-exercise regeneration processes and reduces inflammation caused by overloads. As a compound that supplies acetyl groups, it supports the production of testosterone. Due to the strong stimulation of regeneration of damaged liver cells (hepatocytes), some groups of athletes are used during and after the cycle using pro-hormones and steroids.

Dosage:

1 -2 times a day.
Share
View full details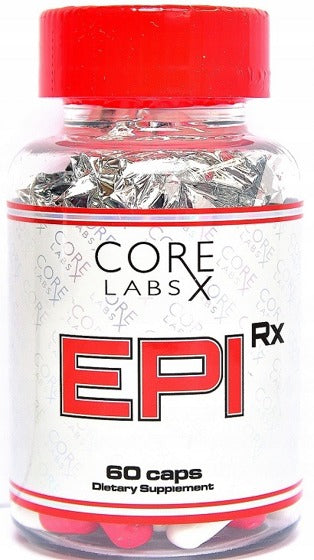 Collapsible content
Shipping

Free delivery on orders over €199.00 EUR*

*Delivery with registered post (5-10 business days) - €8.00 EUR for orders under €199.00 EUR
*Express delivery (3-4 business days) - fixed price €15.00 EUR

We will ship your order after receiving confirmation of payment.

| Country | Delivery price |
| --- | --- |
| Austria, Belgium, Bosnia & Herzegovina, Bulgaria, Croatia, Cyprus, Czechia, Denmark, Estonia, Faroe Islands, Finland, France, Germany, Greece, Hungary, Ireland, Italy, Latvia, Liechtenstein, Luxembourg, Malta, Monaco, Netherlands, Poland, Portugal, Romania, San Marino, Slovakia, Slovenia, Spain, Sweden, United Kingdom | €8.00 EUR |