USP LABS
Regular price
Sale price
€48,00
Unit price
per
Sale
Sold out
OxyElite Pro DMAA + DMHA 90 caps fat burner
OxyElite Pro is the iconic fat burner enriched with DMHA. The new improved formula helps increase energy consumption and maximizes the metabolic rate. The supplement contains effective ingredients, among others: Cirsium Oligophyllum, 1,3-dimethylamylamine HCL- known as geranium, Yohimbe bark extract, Bacopa Monniera, Bauhinia Purpurea.
How does 

OxyElite Pro Extreme fat burner work?

OxyELITE Pro is a supplement designed to reduce body fat, suppress appetite and increase energy during the day. OxyELITE Pro is recommended for use for both men and women. Impressive ingredients in high doses ensure quick action from the first capsule. A supplement with the addition of DMHA has a stronger and longer effect than its version with DMAA alone. Users confirm the intensity of the action, there is a noticeable increase in mood, concentration and a significant loss of appetite.
OxyElite Pro DMAA + DMHA 90 caps is:
strong agitation,

effectively blocks the appetite,

supports thermogenesis,

significantly increases the intensity of training
OxyElite Pro DMAA + DMHA 90 caps fat burner composition:
Bauhinia L. Extract - a plant originating in the Far East, used for centuries in traditional folk medicine. It promotes fat reduction processes by stimulating the thyroid to increased T3 and T4 synthesis. It has a positive effect on well-being and helps regulate blood lipid profile. It also has antioxidant properties. Research is also being carried out into this plant because of its anti-cancer potential.
Bacopa Monnieri Extract - herb of Ayurvedic medicine. It is recommended in states of increased cognitive effort, to improve memory and concentration, in states of depression, reduced libido and for older people showing symptoms of dementia and confusion. Due to adaptogenic, stimulating the formation of new proteins and anti-inflammatory, it works great after strokes and brain injuries. It has strong antioxidant properties, effectively sweeps free radicals, thanks to which it inhibits cancer processes and supports tissue regeneration and renewal.
Geranium Extract - works great both as a stimulant and as a fat burner, especially in combination with caffeine and other substances that stimulate the nervous system and intensify the phenomenon of thermogenesis. This strong active substance effectively provides strong stimulation. It indirectly stimulates the increase of adrenaline levels in the body and directly activates adrenergic receptors. It provides a strong increase in energy, stimulation and concentration. Combined with caffeine, its effectiveness increases. Geranium, after penetrating the nervous system, stimulates the release of dopamine, thanks to which it ensures focus and a good mood, which is crucial during training.
Cirsium Oligophyllum Extract - naturally occurs in Eurasia, North America and North Africa. According to recently published scientific studies, extracts from this plant have the ability to intensify lipolysis, while inhibiting the deposition of fat in the body. Cirsium Oligophyllum is a source of flavonoids: nepetine and hispidulin. It also has antioxidant properties. In sports supplementation, it is used because of its effect on fat reduction and synergistic effects with other ingredients, such as caffeine.
Yohimbe Extract - a substance that is helpful in fighting the so-called refractory adipose tissue, mainly located in the chest and lower waist area in men, as well as hips, buttocks and thighs in women. Yohimbine works by blocking α2 receptors, which clearly facilitates slimming and is helpful in carving slimming-resistant body parts. It is worth remembering that the effect of yohimbine is effectively eliminated by insulin. So taking this compound around carbohydrate meals is pointless. Yohimbine is particularly effective when used on an empty stomach, before exercise.
Caffeine Anhydrous - is an anhydrous form of caffeine from the group of organic compounds. It blocks adenosine receptors in the brain, which results in the reduction of tiredness during training. Due to its thermogenic effect, it effectively burns fat and improves metabolism.
2-Aminoisoheptane (DMHA) - is a stimulating compound that has other names, such as 2-aminoisoheptane or octodrine. DMHA works bronchodilator, which increases our aerobic capacity, in addition, it has decongestant activity (narrowing of blood vessels, causing an increase in the rate of oxygen flow), and also sharpens the senses.
Dosage:
1-2 capsules a day.
Share
View full details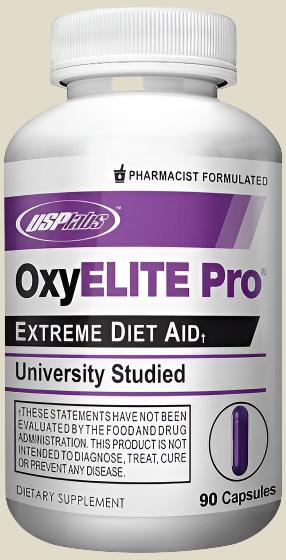 Collapsible content
Shipping

Free delivery on orders over €199.00 EUR*

*Delivery with registered post (5-10 business days) - €8.00 EUR for orders under €199.00 EUR
*Express delivery (3-4 business days) - fixed price €15.00 EUR

We will ship your order after receiving confirmation of payment.

| Country | Delivery price |
| --- | --- |
| Austria, Belgium, Bosnia & Herzegovina, Bulgaria, Croatia, Cyprus, Czechia, Denmark, Estonia, Faroe Islands, Finland, France, Germany, Greece, Hungary, Ireland, Italy, Latvia, Liechtenstein, Luxembourg, Malta, Monaco, Netherlands, Poland, Portugal, Romania, San Marino, Slovakia, Slovenia, Spain, Sweden, United Kingdom | €8.00 EUR |